A Tonic Bath – Blackberry shoots
Preparation Time

10 mins

Cooking Time

5 mins

Serves

1
170g young blackberry shoots
560ml water
Saucepan
Sieve
Combine Blackberry leaves in a saucepan and heat to 45C. Infuse for about 5 minutes, strain through sieve and add to the warm bath.
Agave Vinaigrette Apple Slaw
Preparation Time

20 Minutes

Cooking Time

nil

Serves

4
Agave Vinaigrette
200 ml olive oil, 100ml Organic Apple Cider Vinegar, 1tbsp prepared mustard, ½ tbsp. Organic dark agave syrup,1 tsp minced garlic
Apple slaw
½ small cabbage 2 apples, cut into matchsticks ½ cup mint leaves
Agave Vinaigrette mix all the ingredients together.
then toss together the cabbage, mint apples and dressing.
Banana Honey & Oat Muffins with Chia
Preparation Time

10 Minutes

Cooking Time

15 Minutes at 200c

Serves

12 Muffins
125g plain flour
125g wholemeal flour
2 med bananas mashed
2 tbsp chia seeds
1 egg lightly beaten
75g rolled oats
75g butter
1 tbsp baking powder
175 ml low fat milk
½ tsp cinnamon
½ tsp nutmeg
30g soft brown sugar
3 tbsp honey
Pre heat oven to 200c. grease and flour a large 12 hole muffin tray.
Sift flours, baking powder and spices. Combine with oats.
Beat butter and sugar. Add egg
Mix gently alternating spoonful's of flour mixture, with milk until combined.
Mix bananas, chai and honey together and add to mixture
Divide equally to fill muffin tray. Bake until muffins have risen and are golden brown.
Garnish with more chia seeds, icing or slices of banana or enjoy as they are!
Bliss Balls with Linseed Meal
Preparation Time

20 Minutes

Cooking Time

No Cook

Serves

24
½ cup linseed meal
2 cups dates
4 tbs carob powder
1 tbs cocoa powder
1/3 cup crushed hazelnuts
¼ cup peanut butter
1 tbs tahini
2 tbs rice malt
2 tbs hot water
pinch of cardamom
coconut for rolling
Soak the dates in enough boiling water to cover them. Soak for 15 minutes, then drain and mash. In a large bowl mix linseed meal, almond meal, carob, cocoa, hazelnuts and cardamom. Place rice malt and tahini in a small bowl, add hot water and mix until runny. Make a well in the linseed mix and pour in rice malt and tahini and mashed dates. Mix until mixture is sticky dough, then add nut butter. Mix thoroughly. Form into 1 inch balls using wet hands, then roll in coconut . Store in the fridge.
Carob Cake Vegan
Preparation Time

10 Minutes

Cooking Time

180c 20 - 25 minutes

Serves

6
Juice of 1 lemon,
200ml soy milk (almond milk),
50g vegetable margarine (olive oil or flax),
50ml sunflower oil,
150g castor sugar,
300g plain flour (can use Gluten Free),
2 teaspoons Gluten free baking powder,
50g carob powder
Mix lemon juice and milk leave to curdle. Cream margarine and sugar till light and fluffy. Add baking powder, carob and flour and mix. Stir in the sour milk and beat for two minutes.
Pour into two 20cm floured and greased tins and bake at 180c for 20 to 25 minutes. Check centre of cake is dry before removing from oven. Leave to cool in tins for 5 minutes and turn onto wire wrack to completely cool.
Try Cashew cream, fudge icing or creamed nuts as a filling.
Chocolate Hazelnut Muffins
Preparation Time

10 Minutes

Cooking Time

160c 30 Minutes

Serves

12 Muffins
60g unsweetened cocoa powder
60g ground hazelnuts
60g agave syrup or other syrup
3og butter melted
1 egg separated beat egg white till stiff
60g semolina
1 tsp vanilla
1tsp coffee
1 tbsp milk
Combine hazelnuts, semolina and cocoa
Beat sugar egg yolk vanilla and coffee till stiff beat in milk and butter till thick and creamy, beat in hazelnuts, semolina and cocoa. (if stiff add a little more milk) Lastly fold in egg white. Spoon into muffin tins and bake 30 mins or till firm.
Coffee Cake with Carob
Preparation Time

10 Minutes

Cooking Time

190c 25 Minutes

Serves

6
2 tablespoons coffee (drip, instant or barley)
250ml water
2 tablespoons carob powder
100g castor sugar
200g self-raising flour (Gluten Free)
2 teaspoons gluten free baking powder
90ml sunflower oil
Make coffee and leave to cool. In a mixing bowl, mix dry ingredients add the oil and coffee. Beat with a spoon until mixed.
Put into two 20cm tins, greased and floured and bake for 25 minutes at 190c. Check centre of cake for dryness before removing from oven. Allow to cool 10 mins in tins then turn onto wire rack to cool.
Suggested filling: Cashew Cream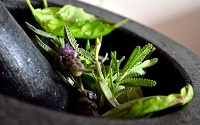 Dyeing with Herbs
Preparation Time

1 day

Cooking Time

4 hours

Serves

1
Scales
2 large stainless steel saucepans
3 or 4 buckets (for soaking, rinsing) or access to large sinks
Rubber gloves
Wooden rod for stirring
Wooden rod to dry wool hanks on / over
Large Colander
A mordant (Alum – Aluminium potassium sulphate; Tin – Stannous chloride; Chrome – Potassium dichromate; Iron – ferrous sulphate) see more
Herbs Colours
Weigh wool (wool requires to be scoured before use) to be dyed. (Natural Fabric can also be used it needs to be in a raw state)
Make wool into smallish hanks much easier to handle. Tie the hanks in several places loosely. The dye needs to access all sides of the wool but you don't want it to knot.
Wool needs to be scoured to remove oil. This is done by soaking the hanks for an hour in water containing some liquid detergent or soft soap and ammonia. The water should be about 50c.
Drain the water and squeeze wool gently to get as much water out as possible.
Soak in cooler water containing detergent or soft soap for a further hour. If the wool is still oily soak overnight and rinse it several times.
When the wool is scoured enough let the wool dry. You can wring out in a pillowcase in the dryer for a short time before putting over wooden rods to dry naturally and slowly.
Collect at least twice the weight or more of the fresh herb needed. (Dried can be used but fresh is best)
Chop herb, bruise stems and leave to soak overnight. If you use tap water add a touch of vinegar.
Mordanting
25g mordant and a small amount of cream of tartar will make enough to dye 100g of fabric /wool
Dissolve the required amount of mordant in hot water and stir into a large saucepan of water deep enough to cover the wool to be dyed.
Heat until warm then gently tip in the soaking wet wool. Slowly bring the water to simmering point. It should take about an hour. Hold on simmer for another hour.
The wool will not shrink or felt do not stir it around or poke at it. Take the saucepan off and leave to cool.
Now bring the herbs and the water they have been soaking in to the boil in a large saucepan. Reduce to a simmer until the water takes on a darker colour that the one you wish the dyed fabric to be. This will take at least another two hours. Remove the saucepan from the heat and leave to cool. Strain to remove hard herb.
Lift the wool from the mordant with a wooden rod and slide into the coloured water. Put the saucepan back on the stove and bring it back to the boil. It will take about an hour.
Let the water cool till the wool can be handled with rubber gloves. Lift the hanks from the water and gently squeeze excess dye.
Rinse hanks in a bucket of warm water and give a final rinse in a bucket of cold water. Do not be tempted to rinse under running water.
Squeeze hanks and blot to remove excess water and hang on wooden rods to dry completely.
Fresh bath – Rest from the Heat
Preparation Time

10 min

Cooking Time

12 hrs

Serves

2
300ml Apple Cider Vinegar
300ml Spring Water
25g of Chamomile Flowers
Stainless Steel Saucepan
Bowl with cover
Sieve
Bottle
Put the apple cider vinegar, spring water and chamomile into the saucepan. Heat to simmer, do not boil. Pour the mixture into a bowl and cover, Leave for 12 hours then strain and bottle.
Garam Masala mix
Preparation Time

15 Minutes

Cooking Time

30 minutes

Serves

1 cup
1/3 cup whole cloves
¼ fennel seeds
¼ cup black peppercorns
4 cinnamon sticks
½ cup green cardamom pods
½ cup cumin seeds
½ cup coriander seeds
2 tablespoons ground nutmeg
1 teaspoon ground ginger
Pan toast all the whole spices over a low heat, stirring occasionally, for 15 minutes, or oven toast in preheated 95c oven for 30 minutes
Crush cinnamon sticks with a rolling pin. Tap cardamom pods to remove seeds
In a spice or coffee bean grinder, grind the spices together. Sift batches together to ensure its well mixed.
Glace Fruit & Nut Loaf
Preparation Time

2 Hours

Cooking Time

1 1/2 to 1 3/4

Serves

8
50g unsalted butter
1/3 cup soft brown sugar
2 Tablespoons of breakfast Marmalade
2 egg, lightly beaten
1 cup plain flour
1 Teaspoon of baking powder
1 teaspoon ground nutmeg
1 ¼ cups pitted dates, chopped
1 ½ cups raisins
1 cup Brazil nuts
2/3 cup red, yellow and green cherries
½ cup chopped glace pear or pineapple
½ cup chopped glace apricots
½ cup chopped glace peaches
1/3 cup chopped glace figs
1 cup walnut halves
2/3 blanched almonds
Preheat the oven to slow 150c Lightly grease and line a 20.5x8x7 bar tin.
Cream butter and sugar. Add marmalade in a small bowl with electric beaters until pale and fluffy. Add egg gradually, beating thoroughly after each addition.
Sift the flour, baking powder and nutmeg into a a large bowl. Add the fruit and nuts and mix until each piece is coated in the flour mixture. Add to the egg mixture and mix to combine well.
Spoon the mixture into the tin, pushing well into each corner. Wrap the outside of the tin with baking paper and sit the cake on several layers of newspaper in the oven. Bake fir 1 ½ - 1 ¾ hours or until a skewer inserted into the centre comes out clean. Cool in the tin for 30 minutes, and then turn out onto wire rack to cool.
Gluten Free Muslie Bar
Preparation Time

20 Minutes

Cooking Time

Dry in Oven on Low heat 24 hours

Serves

12
3 medium applescored & shredded (or pulsed in a food processor
1 cup raw almonds
1/4 cup raisins 6 dates,chopped
1/4 cup maple syrup or agave
2 teaspoons cinnamon
1 teaspoon nutmeg
1/2 teaspoon cardamom
1/4 teaspoon sea salt
Grind the almonds in a food processor just before it reaches an almond meal consistency, leaving some small pieces. Transfer to a bowl and add the remaining ingredients. Stir until well combined. Grab handfuls of the mix and place onto small trays. I found it easier to form them into bars on the trays rather than in my hands as the mix is pretty wet. Once they are the shape you want, dry at a low heat for 24 hours, flipping halfway through. Once cooled, they harden to make crunchy bars, so if you prefer them softer just dry them for less time.
Guacamole
Preparation Time

10 Minutes

Cooking Time

nil

Serves

6
2 large ripe avocados
2 tomatoes seeded and finely diced (optional)
2 red chillies, seeded and finely diced (optional)
1 garlic clove, crushed
1 small Spanish onion, finely diced
2 tablespoons olive oil
Juice of 1 lemon
Salt & pepper
Sour cream (optional)
220g Gluten free corn chips
Mash the avocadoes and mix in the rest of the chosen ingredients. Serve chilled with corn chips.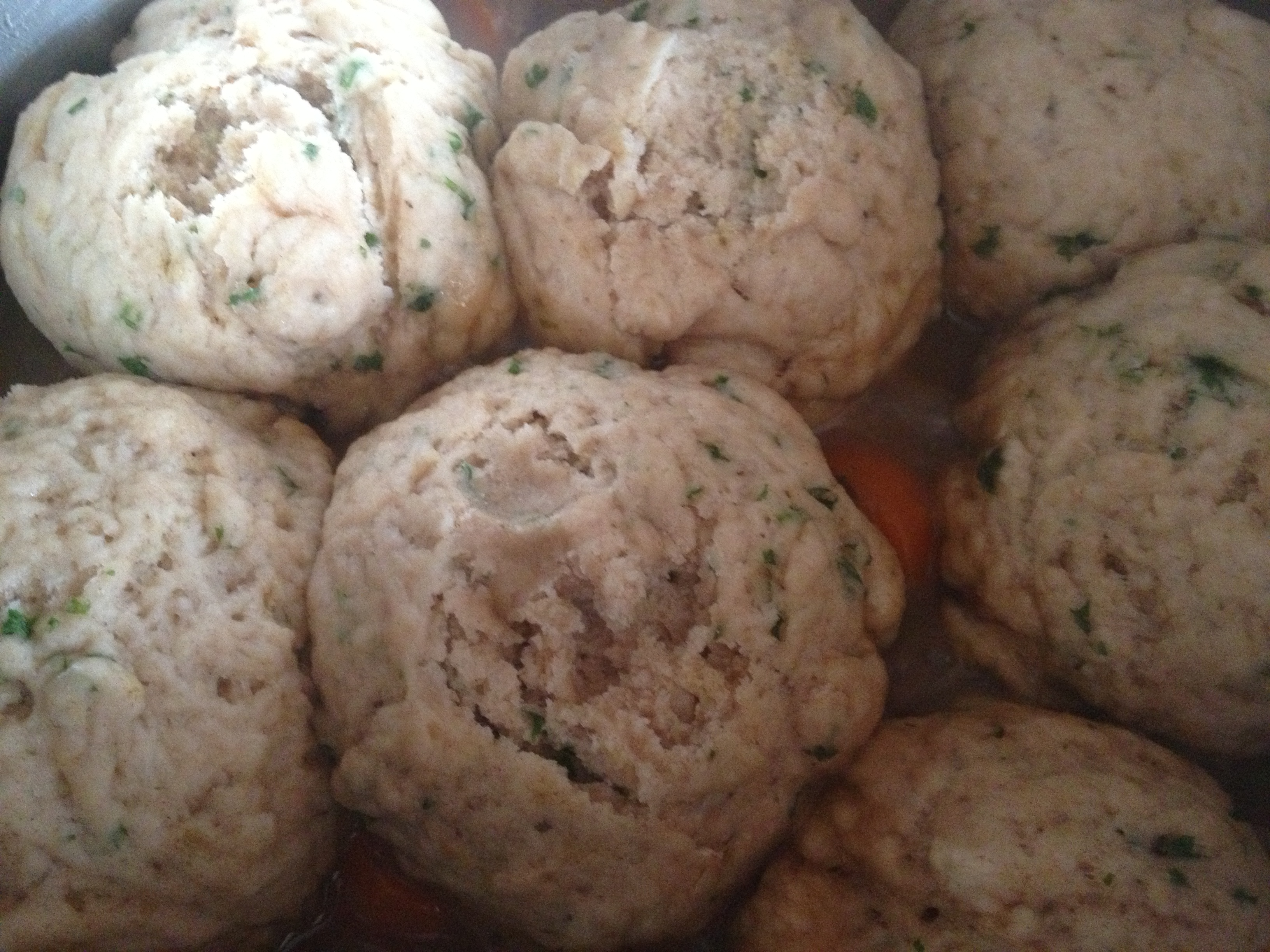 Jumbuck Dumplings
Preparation Time

5 minutes

Cooking Time

15 minutes

Serves

8 dumplings
2 cups of self-raising flour
1 tablespoon chopped parsley
Salt and black pepper
About ¼ cup milk or water
Put flour, parsley, salt and pepper in a bowl and stir in milk or water until dough forms a soft doughy consistency. With floured hands roll dough into balls and place on top of stew whilst it is simmering. Cover and cook about fifteen minutes.
Lemon Biscuits
Preparation Time

10 Minutes

Cooking Time

Moderate Oven about 10 minutes

Serves

12
2 eggs
Lemon essence 2 drops
1 teaspoon of baking powder (Gluten Free)
1 cup sugar
3 cups plain Gluten Free flour
2 teaspoons of cream of tartar
½ teaspoon salt
125g butter (or nuttlex)
Cream butter & sugar, add eggs, and essence of lemon, add sifted flour, baking powder, cream of tartar and salt. Mix roll out thinly and cut out and bake in moderate oven till lightly brown.
Lip Salve
Preparation Time

10 mins

Cooking Time

5 mins

Serves

20g
2 teaspoons of beeswax
2 teaspoons almond oil
10 drops mint / or oil of your choice
Gently heat the wax and almond oil in a double boiler until the wax is melted. Remove from the heat and add the essential oil.
Store in a small wide-mouthed jar and apply as needed.
Make your own bath bombs
Preparation Time

10 Minutes

Cooking Time

Drying time 24 hours

Serves

4 bombs
1 ½ cups bicarbonate of soda
½ cup citric acid powder
Sweet Almond oil
Essential oil
Dried petals or herbal tea
Food colouring
Rubber gloves
Moulds
To make the mix, sieve together the bicarbonate of soda and the citric acid powder in a large dry mixing bowl. This is enough to make about 4 bombs depending on the size of the moulds.
Transfer ½ cup only of the base mix into a medium bowl and stir in a tablespoon of dried petals or herbal tea. Set aside
In a small bowl combine 6 drops of your chosen essential oil with ½ teaspoon of sweet almond oil and 8 to 10 drops of food colouring. Pour this mixture into the ½ cup of base mix and stir quickly with a teaspoon so things don't start fizzing.
Wearing rubber gloves continue to combine the ingredients with your fingertips until they start to stay together when compressed in your hand. It's essential that you do this with your fingertips, not a spoon so the liquid is evenly distributed. Place the mix into the mould.
Wipe a little almond oil over the moulds so the mix comes out. Leave to dry for 24 hours then turn the bombs out.
Moroccan Quinoa Pilaf
Preparation Time

10 Minutes

Cooking Time

15 Minutes

Serves

4
1 cup Organic Quinoa Grain
1 Onion Diced
1 tbsp oilive oil
1 tsp fine sea salt
4 tsp Moroccan spice mix
½ cup dried cranberries
1 tbsp lemon juice
250g pumpkin, diced
2 cups vegetable stock
A handful of fresh coriander, chopped
A scatter of crispy fried onions.
Mix cranberries with lemon juice, cover and microwave on high for thirty seconds. Place Quinoa in a strainer and rinse thoroughly. Allow to drain. Heat olive oil in a large fry pan and sauté onion for 5 minutes, until softened.
Add Moroccan spices salt and pumpkin and sauté for another 2 minute, until fragrant. Add drained Quinoa and vegetable stock. Stir thoroughly and cover pan. Allow to simmer for 15 Minutes, stirring occasionally. Stir through the cranberries, Serve garnished with the fresh coriander and onions, if desired.
One Bowl Chocanana Muffins!
Preparation Time

10 Minutes

Cooking Time

180C 20 Minutes

Serves

12 Muffins
2 ripe bananas
2/3 cup sugar
2/3 rice milk
¼ cup oil
1 egg
1 ½ Gluten Free Self Raising Flour
½ cup choc chips (dairy free)
Preheat Oven to 180c and grease 12 hole muffin tin
Mash bananas in a bowl and then add egg, milk, sugar, oil and mix well. Add flour and choc chips and spoon mixture into muffin tin.
Bake for 20 minutes
Cool on rack.
Raw Chocolate Cheesecake Style
Preparation Time

15 Minutes

Cooking Time

2 to 4 hours in freezer

Serves

8-12
Base:
1 cup hazelnut meal
6 Tbsp raw cocoa powder
3 Tbsp maple syrup, agave or rice malt
1 tsp vanilla paste
1 pinch sea salt
Filling:
2 cups raw cashews, soaked overnight
6 Tbsp hazelnut butter or nut butter of choice
1/2 cup coconut oil, melted
1/2 cup maple syrup or syrup of choice
1/2 cup cocoa powder
1/2 cup water
2 tsp salt
Sauce:
1/3 cup coconut oil, melted
1 tsp vanilla
1/4 cup maple syrup or syrup of choice
1/4 cup cocoa powder
Use nine inch spring form pan or silicon. For individule serves us a muffin pan.
Blend all ingredients for the crust together in a food processor. Remove from processor and press the crust into the bottom of desired pan, about 1/4 inch thick.
In a food processor or mixer blend together cashews, maple syrup, water, and salt. Run until totally smooth. Add cocoa powder, hazelnut butter and coconut oil to cashew mixture and blend together.
Spoon or pipe the filling on top of crusts. Stick cheesecake in the freezer until solid. ( 2 hours for individual, 4 for large single).
Once frozen remove cheesecake from pan.
Mix the sauce ingredients together with a spoon. Put some ontop of each cake and chill till hard.
Top with hazelnuts. Serve cold