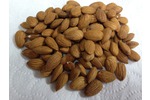 In history the almond tree has always been a favourite, and in Shakespeare time as Gerard tells us, Almond trees were in our London gardens and orchards in great plenty. There are many references to it in early poetry.
Spenser alludes to it in the Fairy Queen.
'Like to an almond tree ymounted hye,... read on
In moderation, many nuts are rich in monounsaturated fats that benefit the heart, stabilise blood sugar and help you lose weight. Most nuts are significant sources of antioxidants, which neutralise free radicals.
A small handful of Almonds contains more fibre than a cup of strawberries. They should
...
read on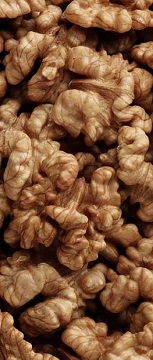 The brain shaped walnut is great. I wonder if the Omega 3 fatty acids have anything to do with the shape. Omega 3 fatty acids have had a lot of research confirming that these acids play a big part in the brain.
Walnuts have a sweet flavour and have been known to reduce inflammation and alleviate
...
read on