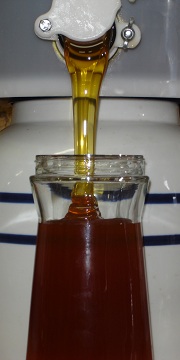 Honey in addition to being a healthy alternative to refined white sugar, honey one of the most commonly found medicinally in ancient cultures is best known for its antibiotic properties. It's also used as an internal soothing agent, helpful in digesting spicy, peppery foods. Honey has mild
...
read on
UMF Manuka Honey was first discovered by Dr Peter Molan of Waikato University Honey Reasearchin unit whilst doing routine research on the anti- bacterial properties of honey in general.
UMF Manuka Honey has an active factor that is not normally found in other honey!
Manuka Honey has unique
...
read on